Alpine Engineering specializes in structural engineering of timber framed structures and log homes in heavy snow load resort areas. We also work on commercial, multi-family and industrial structures utilizing steel, concrete and masonry. Personnel within the firm have a "can do" attitude which comes from having a lot of hands on experience.
We have engineered hundreds of structures in the heavy snow load environments of the Sierra Nevada and the Pacific Northwest. These structures include many million-dollar Tahoe Lakefront residences in addition to cozy log homes.
Our primary mission is to provide timely professional services to our clients while designing projects that are easy to build and enhance the quality of life for those who use the project upon completion. Our principal was a carpenter before he got into structural engineering.
We believe our resources were created to be used. Good stewardship requires that any resources including time, money and materials be used efficiently.
Alpine Engineering blends the input of various design professionals in a creative yet practical way. A good design is the result of above average effort and genuine interest in a quality product. This is the trademark of our firm.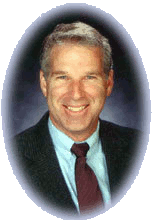 Phil Hart brings a variety of talents to the firm. He has earned a Bachelor of Science degree in Civil Engineering from the University of Utah and a Masters degree in Business Administration at the Warton School of Business at the University of Pennsylvania. He also has five years of carpentry and logsmithing experience which includes building a hand crafted log home literally from scratch.
Phil has an ability to look at design issues not only from an Engineering perspective, but also with a common sense business approach. He believes that every problem has more than one solution which can be explored to find the best option. Having competed in athletics at the national level, he approaches his work with the same competitive and hard working attitude.